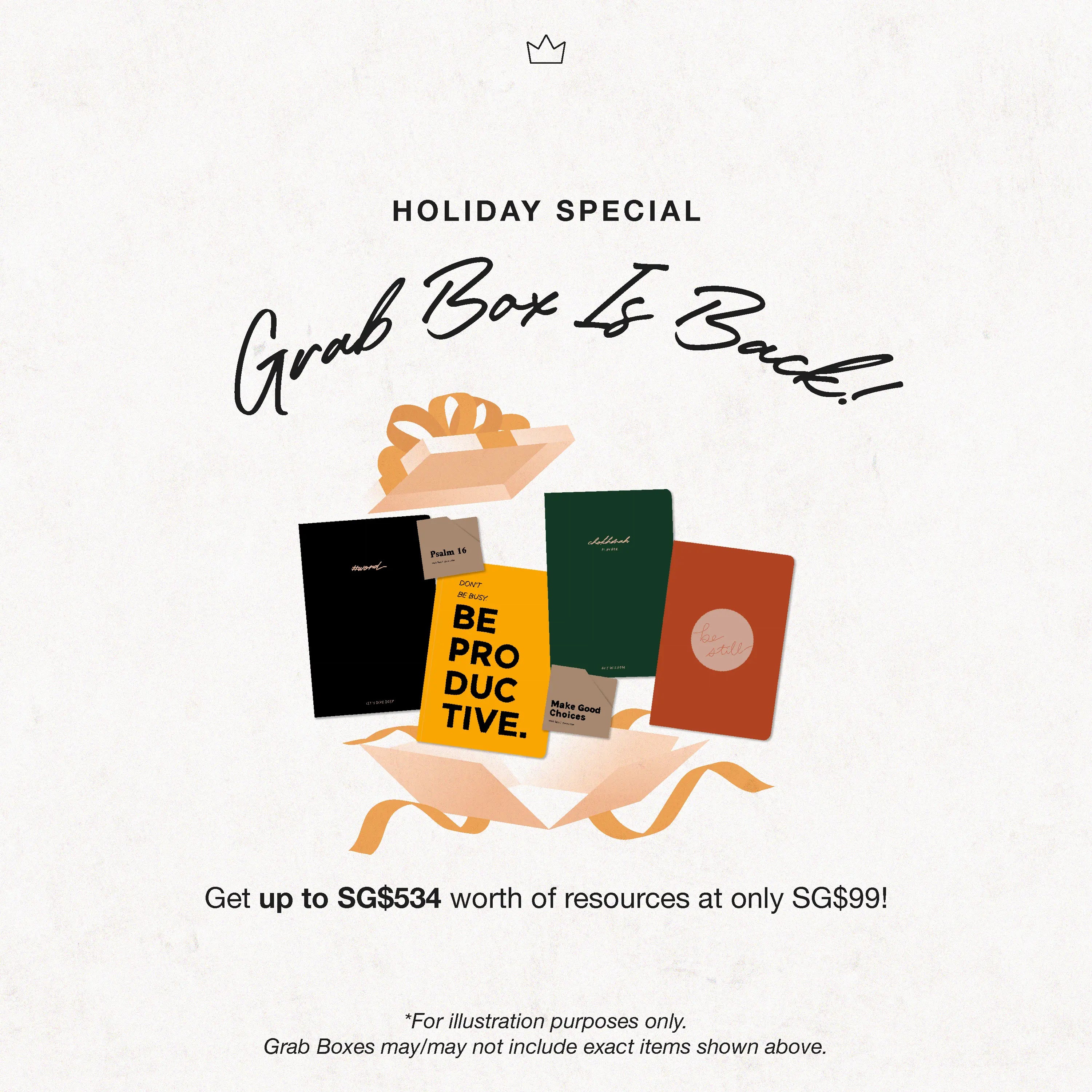 TPJ 𝙂𝙍𝘼𝘽 𝘽𝙊𝙓 IS BACK!
Yes, you heard us right, we are releasing surprise grab boxes this December!

🎁 ᴡʜᴀᴛ ᴛᴏ ᴇxᴘᴇᴄᴛ ɪɴ ᴛʜᴇ ɢʀᴀʙ ʙᴏx:
1. Peace, joy, and light! We pray over all the parcels before mailing them, and we believe that you're not just receiving physical items, but God's love, peace, joy, and light each time you unbox TPJ parcels!
2. Six random items chosen by our randomiser, for 8 Dec:
Card

Notebook
Card
Planner
Card
Notebook
Worth up to $123! 


*All resources will be selected at random via a randomiser but all boxes will include resources from the above category.

*All items in the Holiday Grab Box are final, as determined by the randomiser. We will not be able to accommodate requests for changes.
*All Grab Boxes are not eligible for exchanges or refunds.
Choose options