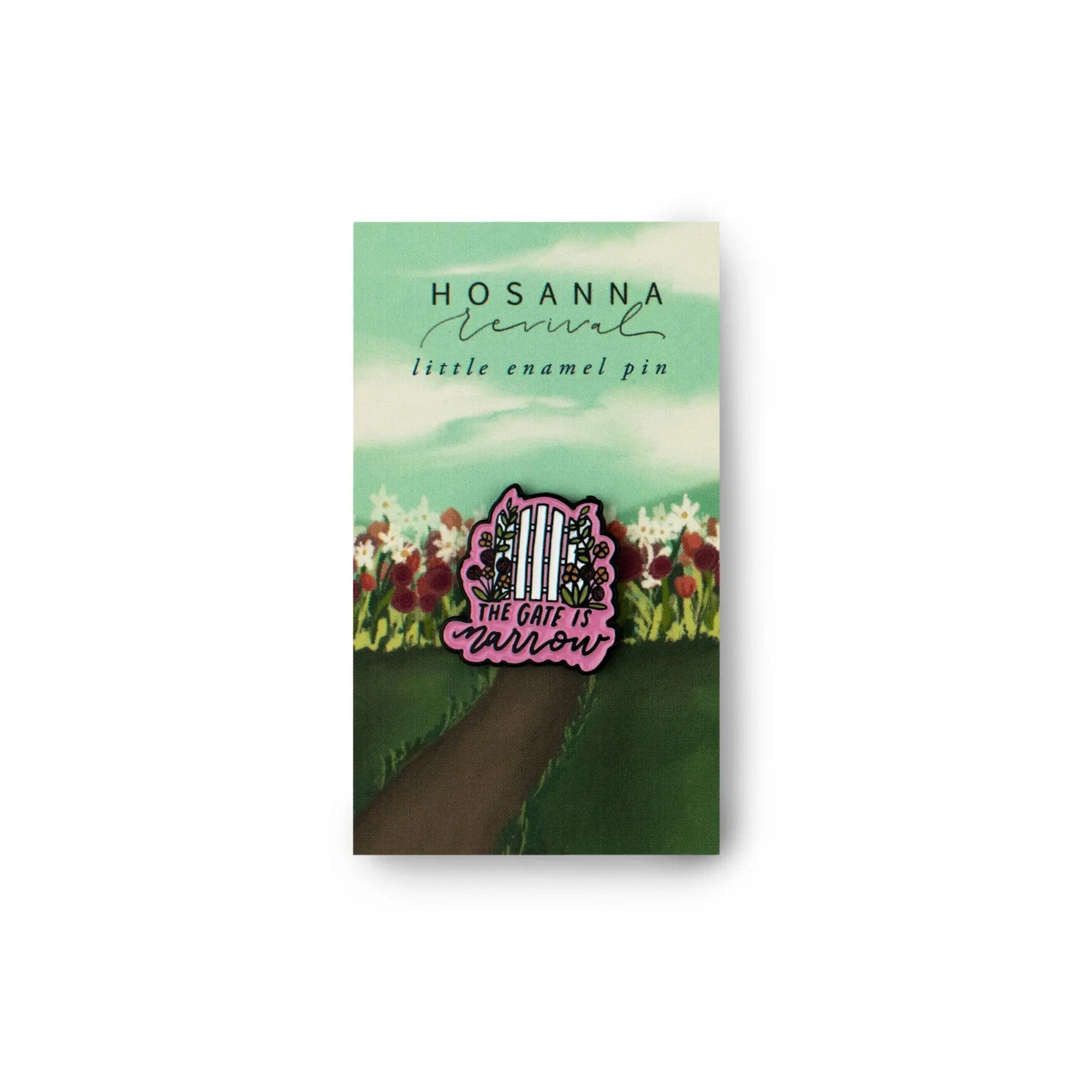 We are so excited to have these adorable little enamel pins in the shop! Each pin comes with a little backer card that contains the Scripture that inspired the pin.

This pin features a little garden gate, with the phrase "The Gate is Narrow," taken from Matthew 7:13-14. "Enter by the narrow gate. For the gate is wide and the way is easy that leads to destruction, and those who enter by it are many. For the gate is narrow and the way is hard that leads to life, and those who find it are few."
This verse is a sober reminder for us to share the gospel with the people God has placed in our lives. The gate is narrow, but if you've found it, you can lead others to it!
Pin it to your favorite jacket, your book bag, or somewhere you'll see it often! Every time you see it, be reminded of the truth of Matthew 7:13-14.

Product Details
This pin is 1 inch long.
*Photos are for illustration purposes only. Colours may vary due to lighting conditions.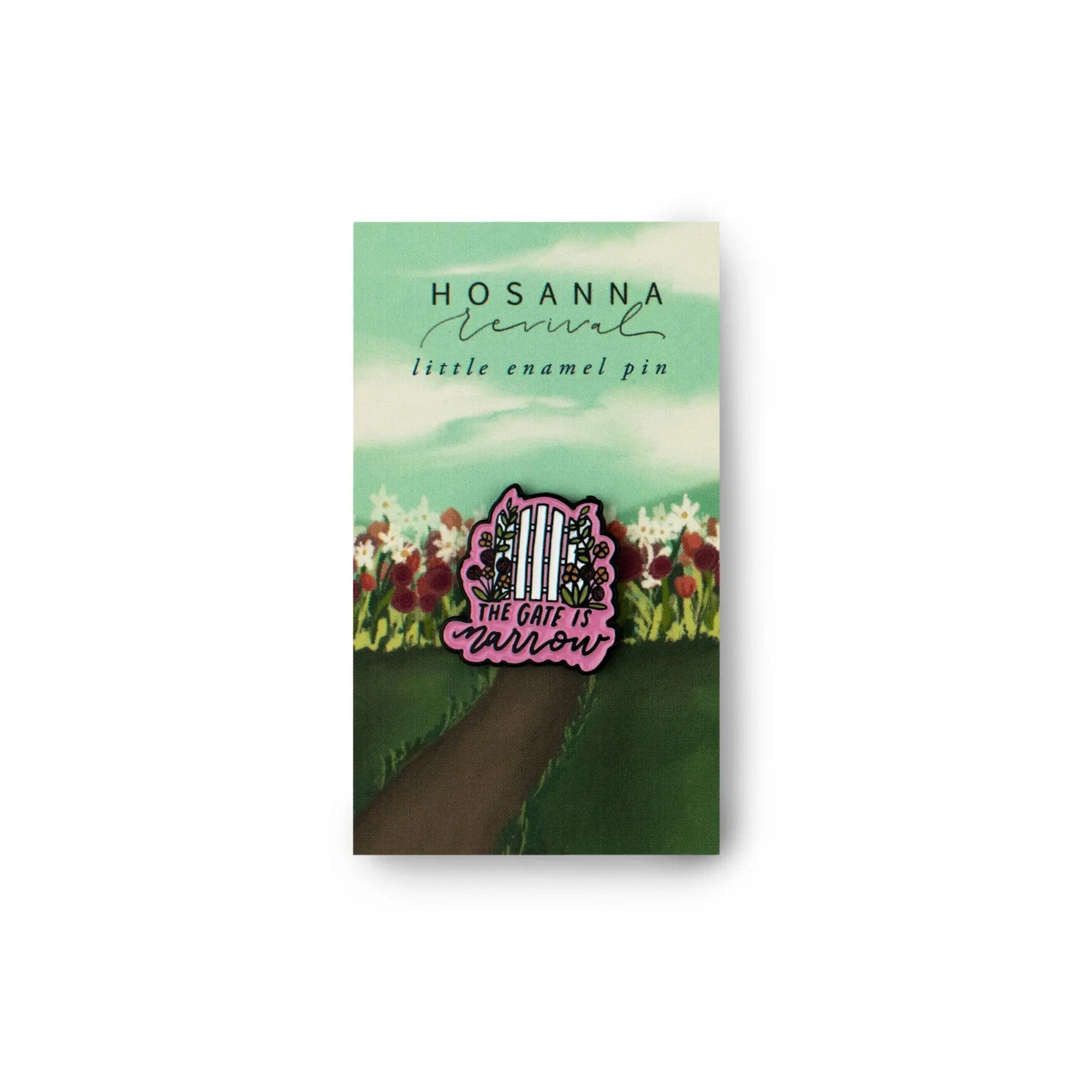 The Gate is Narrow | Enamel Pin
Sale price

$12.00 USD
Regular price
Choose options