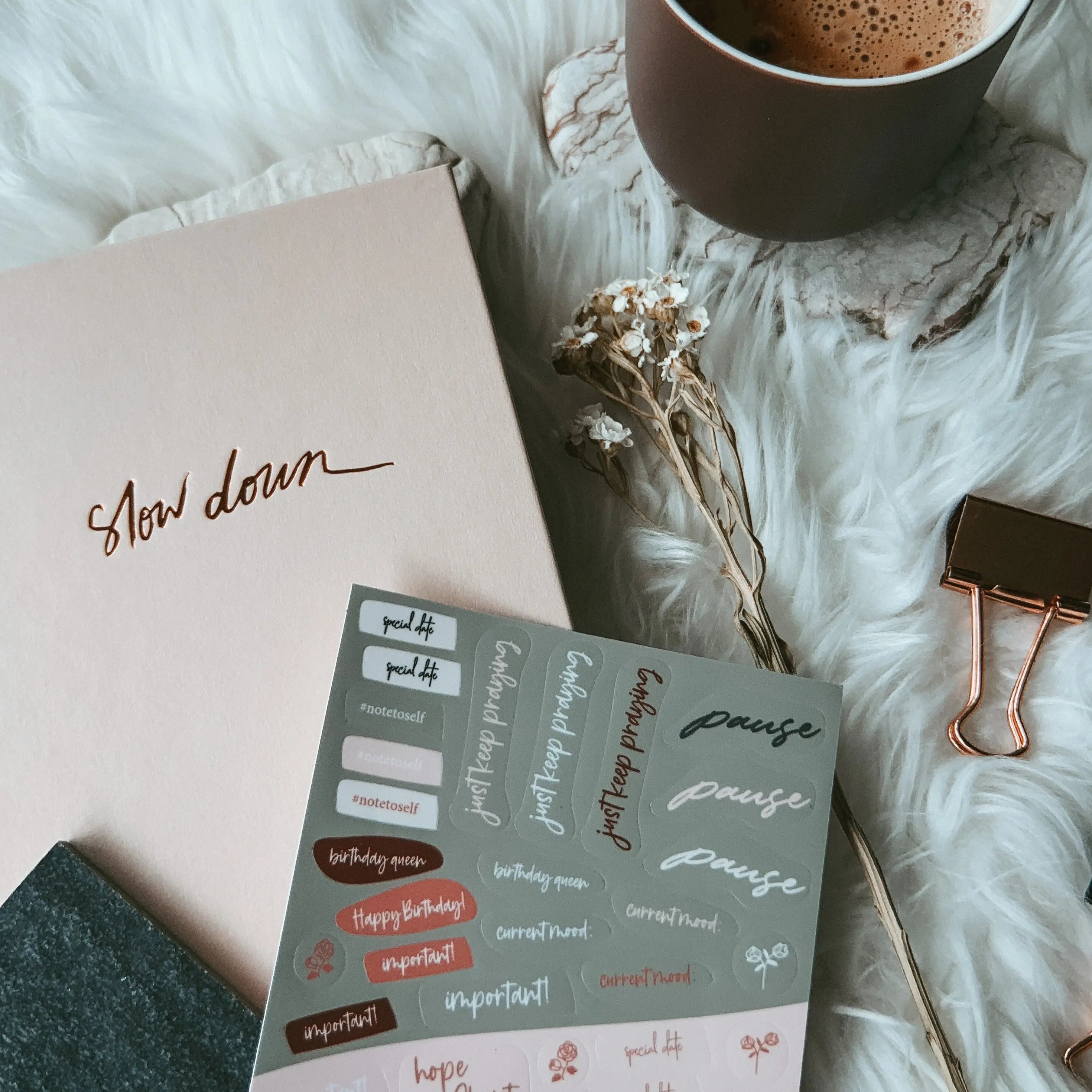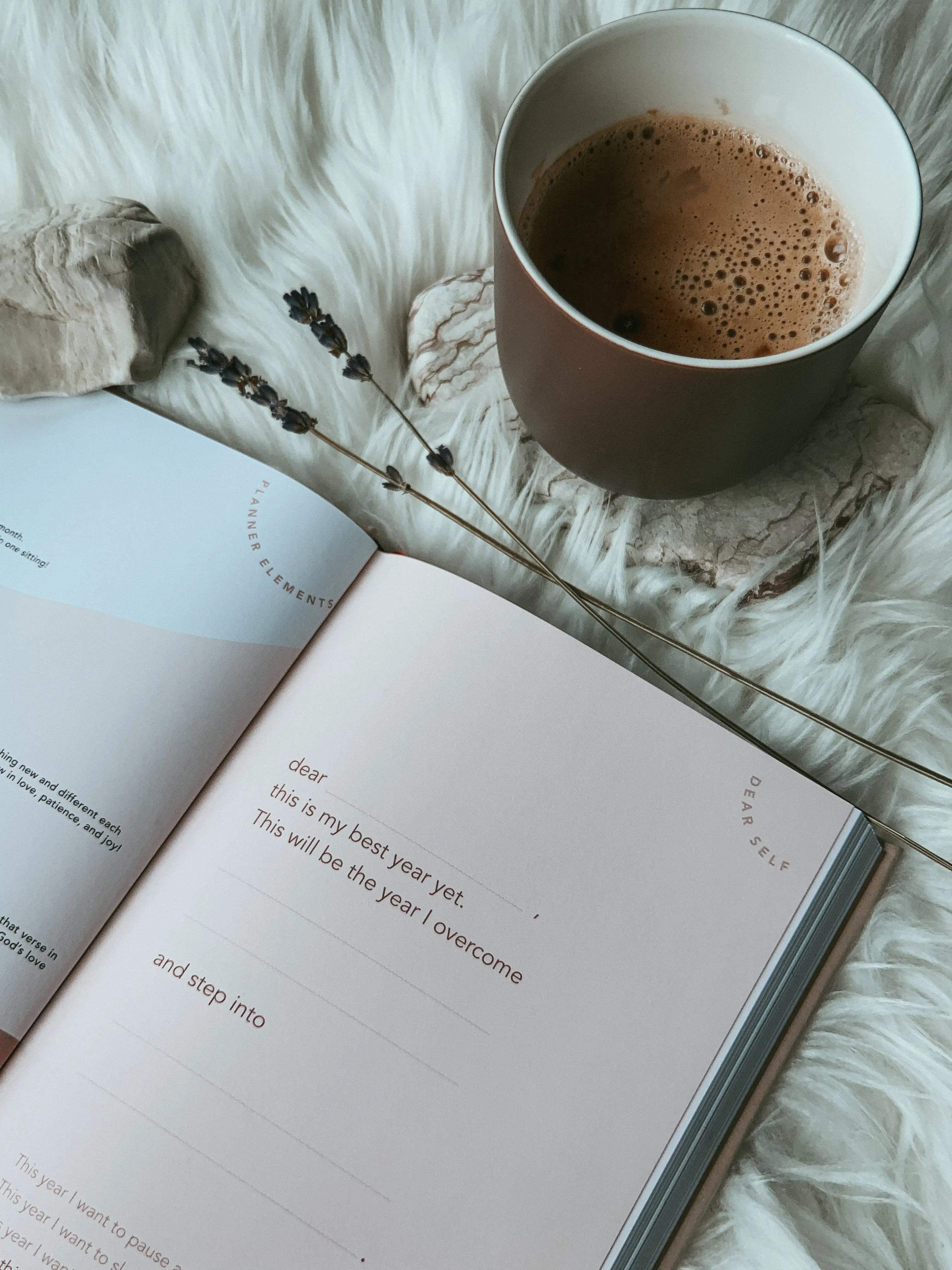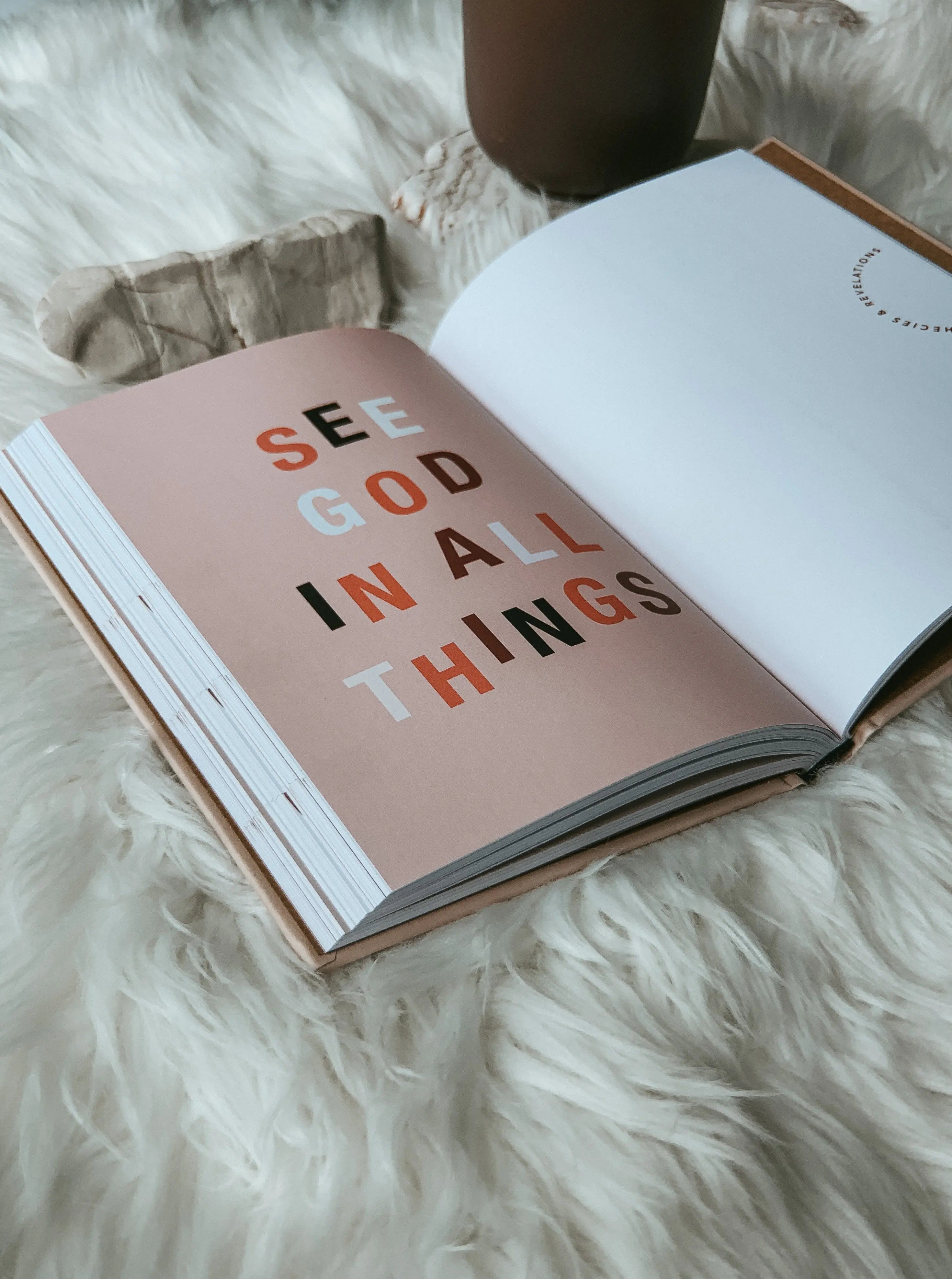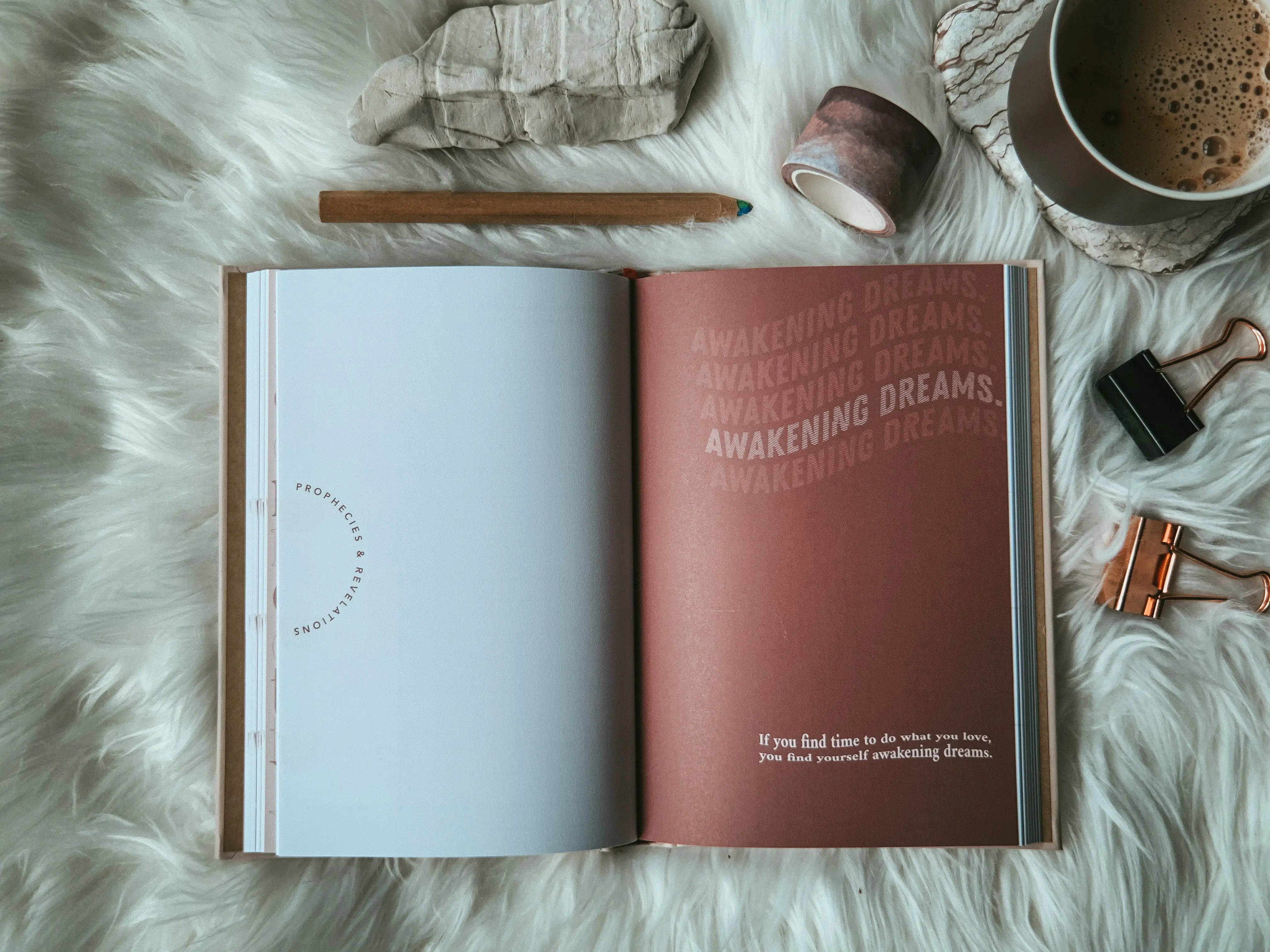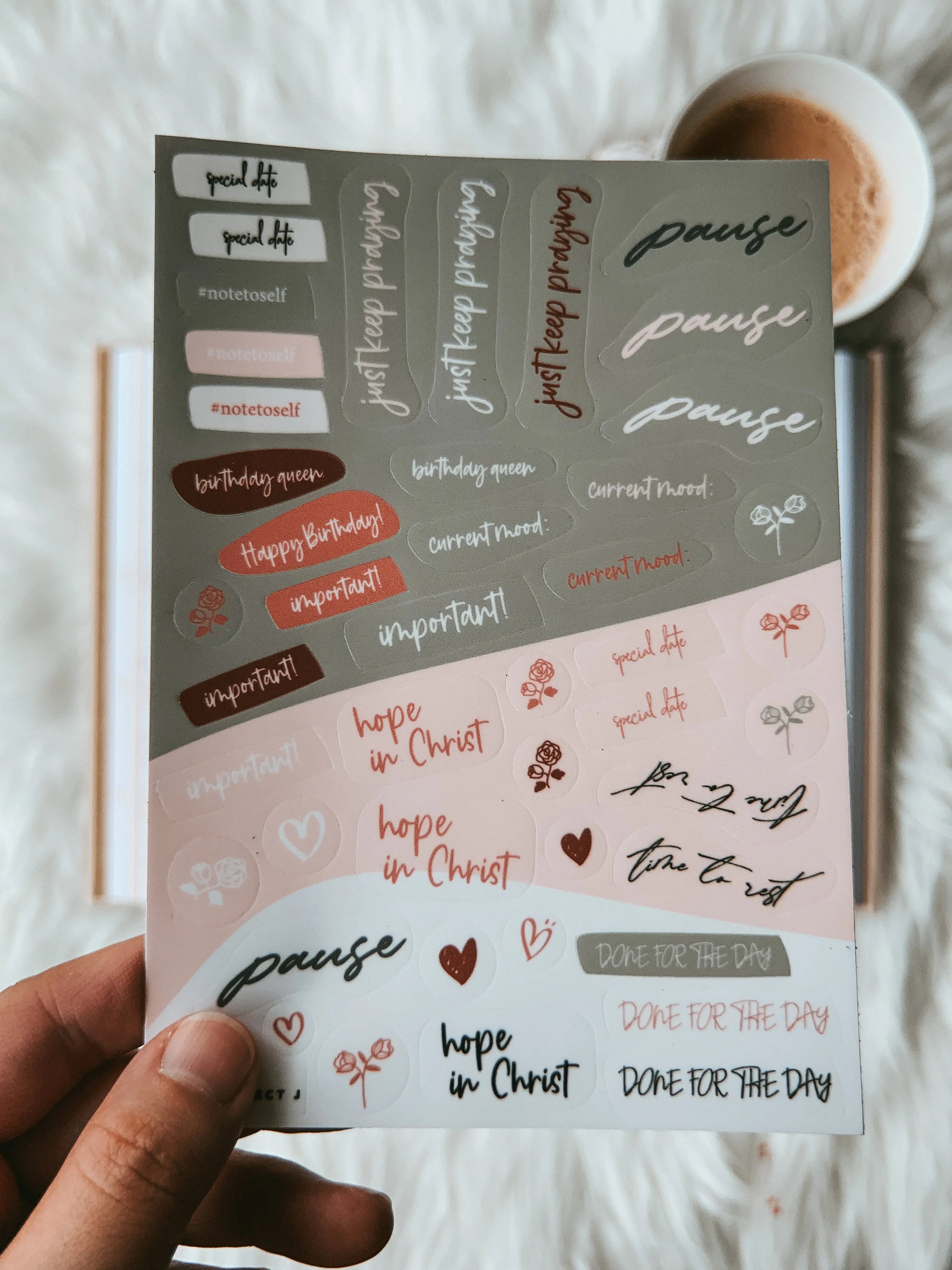 GOOD THINGS TAKE TIME
The lack of activity can cause us to compensate for it by rushing into doing more. But we often forget that right doing is birthed out of right being. And sometimes, right being takes a change of pace.
Let us remember the lessons of the past year, and enter the new one at a new pace - SLOW. Here's where we turn our eyes away from worthless things, and resolve to set our hearts and minds on what is eternal.
With the Slow Down Planner, get organised, work towards your goals, and grow in your spiritual walk, self-care, and productivity - year on year!

Product Details
Size: 13 x 19cm
Cover: Hard Cover in Metallic Nude, Copper Hotstamp
Binding: Thread Sewn
Paper Type: 100gsm, Woodfree (Royal White)
Ribbon: Cherry-Red
Content:

Letters to Yourself
New Year Resolutions
Monthly View
Weekly View
Priorities of the Week
Weekly Habits Tracker
Weekly Scripture Memory Verse/s
Monthly Quote Designs by The Project J
Monthly Spiritual Growth Elements
This Month I will...
Doodle of Verse
Prophecies and Revelations


*Photos are for illustration purposes only. Colours may vary due to lighting conditions.
Choose options